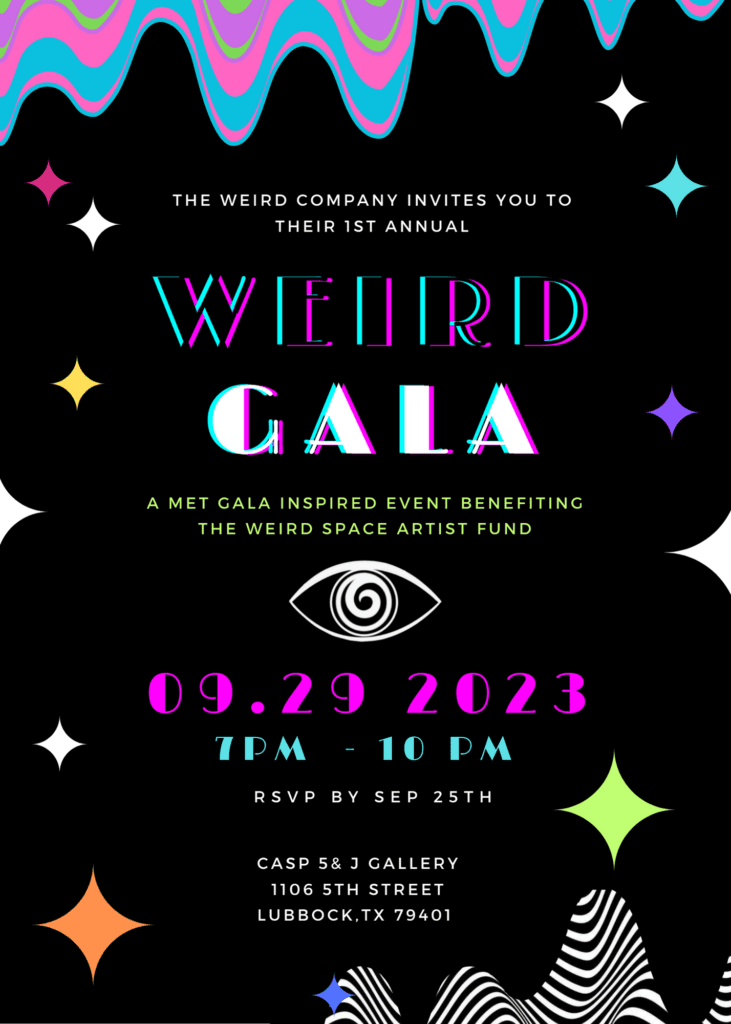 We're so excited to announce our 1st annual Weird Gala! A night of fundraising for our Artist Fund while also celebrating a diverse range of art and artists!
The Weird Space Artist Fund helps us to cover all supplies our installation artists need to create and make the best exhibits possible while also helping to cover their expenses and getting them additional pay for their work!
We will have live painting, a silent auction, and performances! Our version of a little Met Gala, we encourage everyone to dress up as weird or extravagant as you want! You'll also be able to get a progress report on the installation build and talk to the artists putting it all together!
Tickets are now on sale and limited and VIP & Sponsorship packages are available. Contact us for more details on sponsoring!