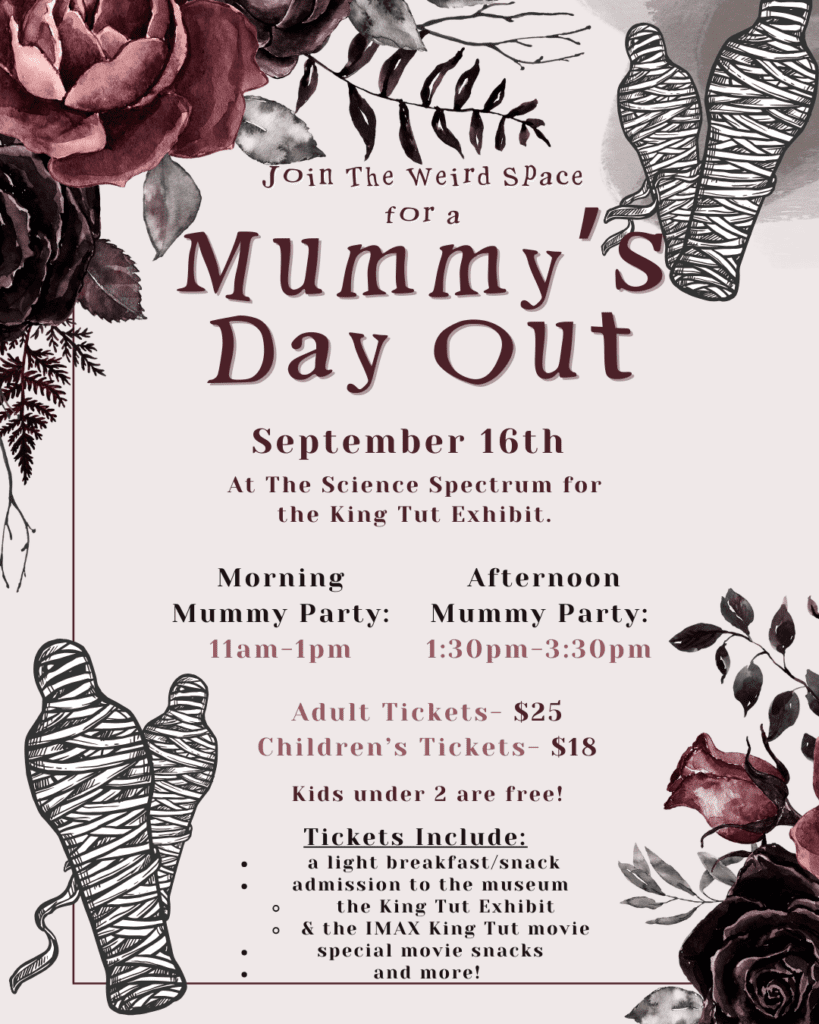 Calling all Mummies!
We're having a special event for you and your little ghouls at the Science Spectrum! Mummy's Day Out!
There are two times available and tickets includes admission to the museum, the King Tut exhibit, and the IMAX movie! We'll have light snacks and activities available in the private room for you and your littles!
Spots are limited so don't miss out!