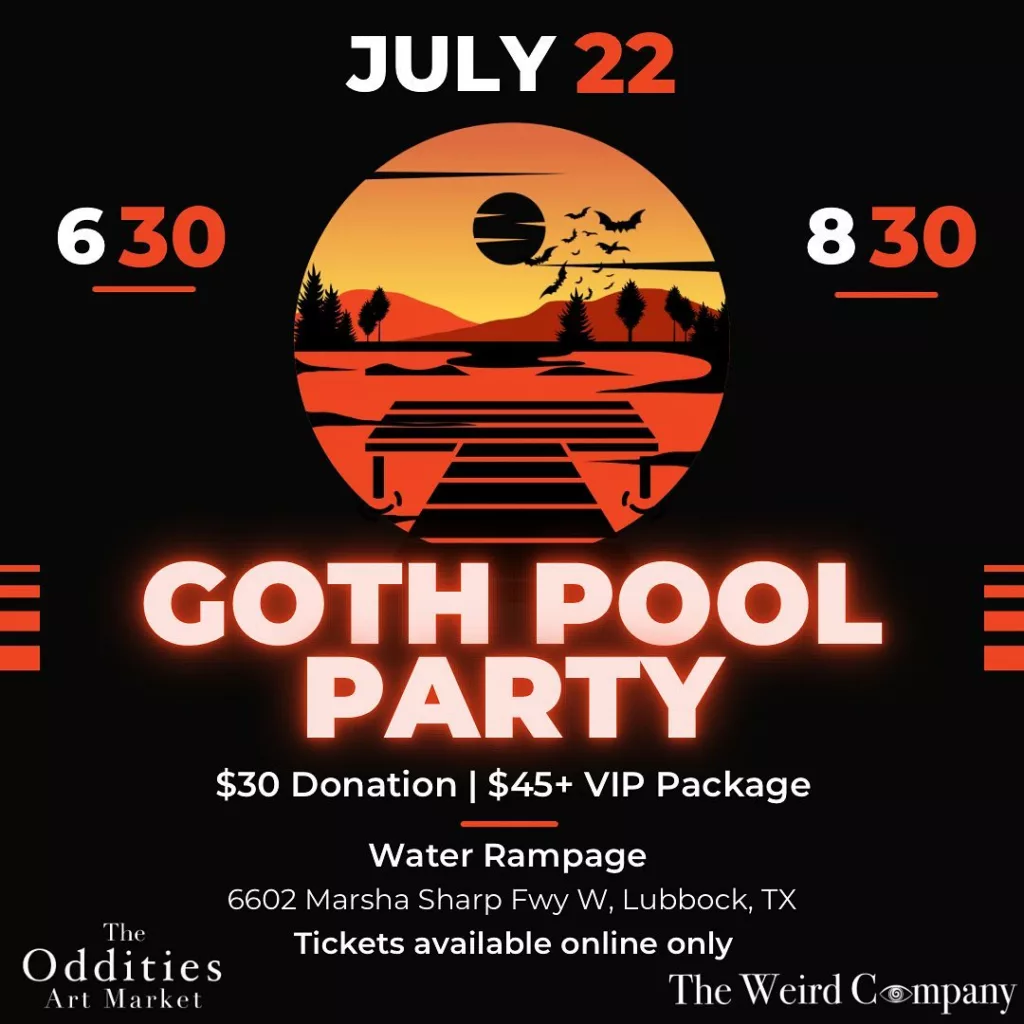 Wanna party with people just as weird and anti-sun exposure as you?
The Oddities Art Market is hosting a Goth Pool Party! This is a fundraiser for The Weird Space, a new interactive art space we are helping get off the ground and raise money to pay our fellow artists!
We'll have the entire park to ourselves for this family friendly event from 6:30pm to 8:30pm, have Coraline playing on the pool projector, music, snacks, and more! We may even take venmo donation song requests!
General- $30+ donations
VIP- $45+ donation (floaty, towel, & special goody)
Kids 12 & under- $10 Family friendly pool attire required
Venmo Payment Option:
-(Include "Goth Pool Party" with the name of the attendees for check-in!)
-Venmo: @theweirdspacelbk
-Must be paid ahead of time! We will not be taking money at the door!
What to bring
-swimsuits or other water appropriate attire
-aqua socks recommended, but not required
-sunscreen
-Towels
-Bathing suit attire must be family friendly