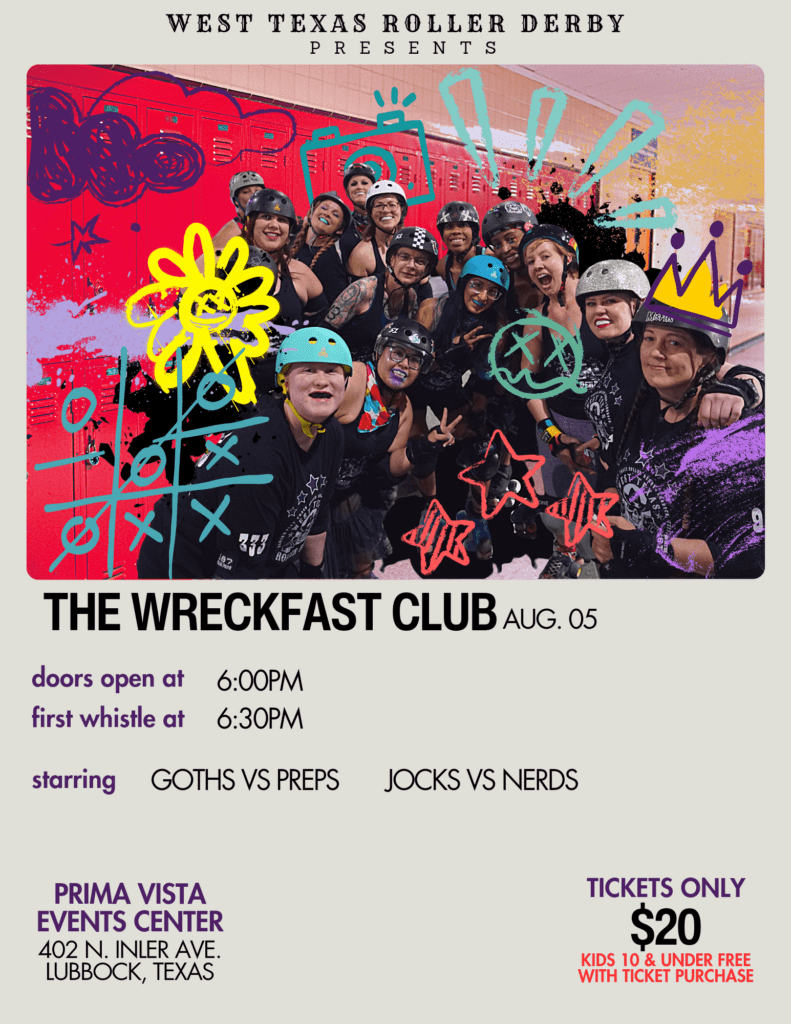 Join West Texas Roller Derby on August 5th at Prima Vista Events Center in Lubbock, Texas for our WRECKfast Club Double Header.
Doors Open at 6pm.
First Whistle at 6:30pm.
Tickets: $20/ticket
Kids 10 & Under Free with Adult Ticket Purchase
Pre-sale tickets are available to purchase!
West Texas Roller Derby wants to help local students prepare for a successful school year. We will collect school supplies at the door. Donations will go to local classrooms in the Lubbock area community.
Bring a minimum of 3 items and get $5 off a single ticket at the door
Which clique will come out on top?
Goths vs Preps
Jocks vs Nerds
"And, don't you forget" to stay for the after party immediately following the second bout!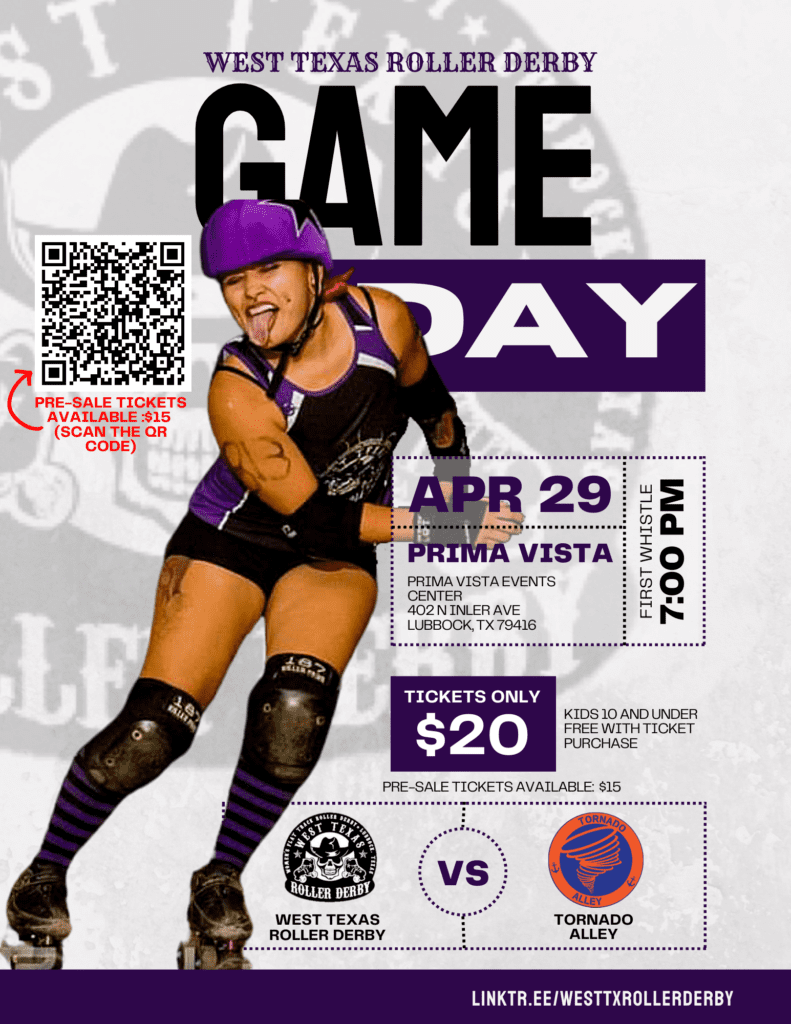 Join Us For Our Season Opener Featuring Lubbock's Very Own West Texas Roller Derby Skating Against Twister City Roller Derby's Tornado Alley!
Featuring Halftime Performances By Artfit Lubbock And JD Bots.
Tickets: $20 At The Door. Kids 10 And Under Free With Ticket Purchase.
Online Pre-Sale Tickets Available: $15.
Doors Open At 6:30pm. First Whistle At 7pm.
Additional Information:
Linktr.Ee/Westtxrollerderby
——————————————–
OFFICIALS, VOLUNTEERS And NSOs (In Case You Would Rather Not Have Wheels On Your Feet But Still Want To Get Involved):
Https://Forms.Gle/PKQtnnyX548HrEn27