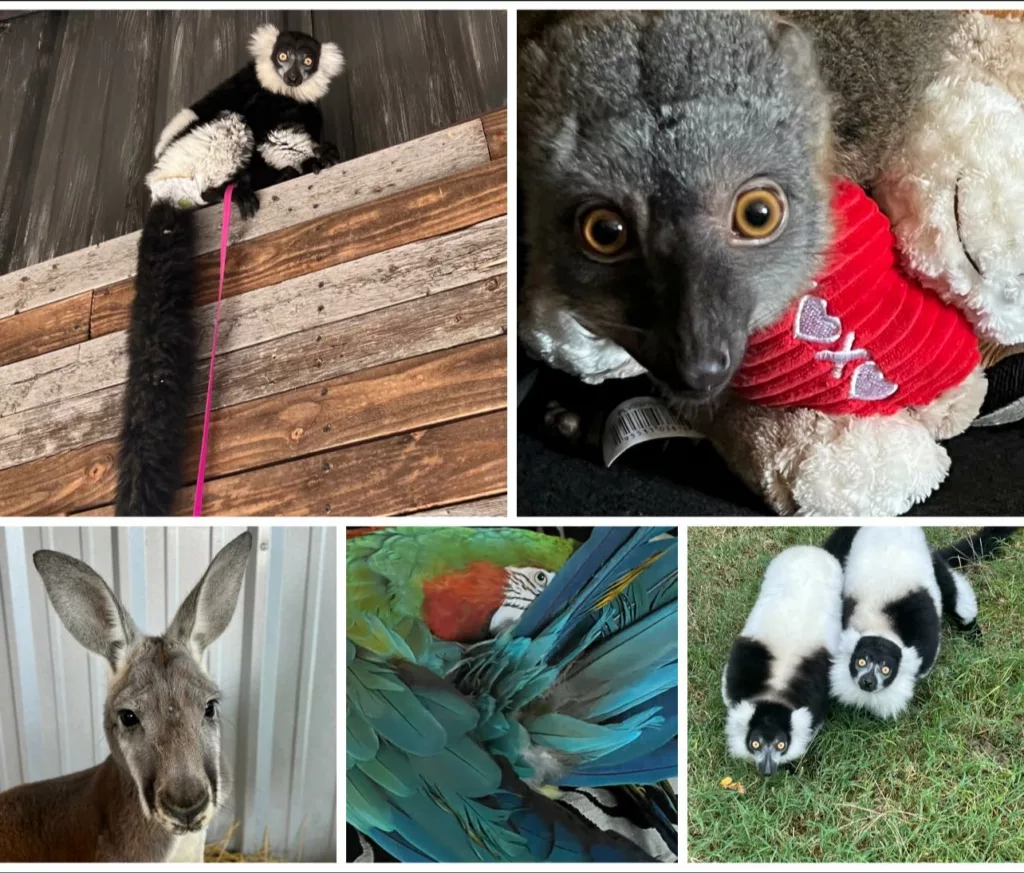 Do you love animals? Are you looking for enriching, family-friendly entertainment this weekend? Come to Ringtail Ranch and spend an hour with the Zoo Crew! Meet Charlie the parrot, Pongo the baby kangaroo, Marley the friendly brown lemur, Layla the baby ringtail, and more! Learn about exotic animals and wildlife conservation at Lubbock's only USDA-licensed primate sanctuary. This is truly a once-in-a-lifetime experience for you and your family, right here in West Texas!
Zoo Crew encounters take place every Sunday from 2-3:00pm and 4-5:00pm. Tickets are $15 per person and advance reservations are required. Call or text (806) 781-1076 to purchase a ticket and reserve your spot!
Ringtail Ranch is a USDA-licensed, 501(c)3 non-profit facility that provides a forever home to 37 lemurs and other rescued animals. As the most endangered group of mammals in the world, lemurs need your help. To aid in our conservation efforts and support our critically endangered furry friends, you can make a donation on our website.