The Wild Woman Reclamation Retreat
AN IMMERSIVE REWILDING EXPERIENCE
YOUR ENERGETIC RESET FOR TRANSFORMATION & LIBERATION
4 DAY / 3 NIGHT WOMEN'S RETREAT IN RANSOM CANYON
>20 MINUTES OUTSIDE OF LUBBOCK, TX<
WOMAN, ARE YOU:
FEELING A LACK OF PURPOSE + FREEDOM?

PEOPLE PLEASING + DENYING YOUR OWN WANTS & NEEDS?

FEELING NUMB + DISCONNECTED FROM YOUR BODY & SENSUALITY?

STUFFING DOWN YOUR EMOTIONS + REPRESSING YOUR EXPRESSION?

DONE PLAYING SMALL + READY TO LIBERATE YOURSELF?!
THIS IS FOR THE WOMAN:
READY TO RECLAIM HER PASSION, PURPOSE & POWER

READY TO RECLAIM HER BODY, BOUNDARIES + SENSUALITY

READY TO RECLAIM HER AUTHENTIC EXPRESSION

READY TO RECLAIM HER WILD ESSENCE THROUGH THE POWER OF MOVEMENT, SOUND, NATURE, AND SACRED SISTERHOOD
TOGETHER WE WILL
Move & alchemize emotions, attune to our nervous system, remember our connection to the land & mother nature, create safety & wholeness within, and reclaim our sovereignty, sacred sexuality, natural rhythms, and Divine Feminine embodiment.
IMMERSE YOURSELF IN THE MAGIC
YOU WILL LEAVE THIS RETREAT:
FEELING SEEN, HELD, AND SUPPORTED

FEELING EMPOWERED, EMBODIED, AND WHOLE

WITH A SACRED RELATIONSHIP TO YOUR PRIMAL POWER

WITH RITUALS + PRACTICES TO COME HOME TO YOUR AUTHENTIC SELF

WITH LIFELONG FRIENDSHIPS + COMMUNITY

WITH

THE KEYS TO YOUR OWN LIBERATION
~SISTERS COME TOGETHER, WE'LL SET EACH OTHER FREE~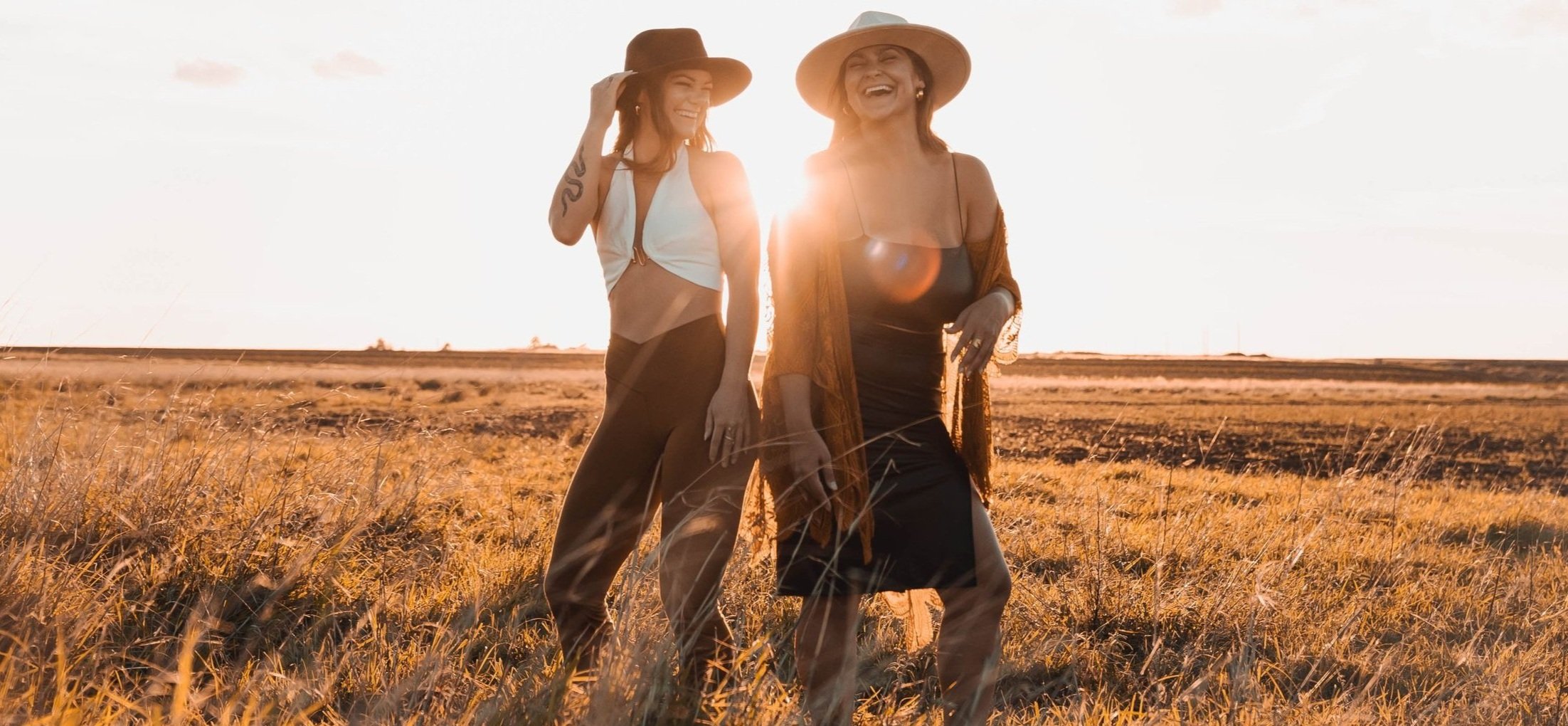 She is your
intuition – creative fire – will power
She is an indestructible force within your bones
Her sacred lands have been ravaged & her natural cycles forced into unnatural rhythms
She has been pressured to be everything to everyone- except true to herself
IT IS HER TIME – THIS IS A RECLAMATION
YOUR RETREAT INCLUDES
SLEEPING ACCOMMODATIONS

3 ORGANIC + NOURISHING MEALS PER DAY

DAILY MOVEMENT + DANCE

DAILY MEDITATION + BREATHWORK

DESPACHO CEREMONY

COLD PLUNGE

CACAO CEREMONY

DAILY SOUND HEALING

WOMB HEALING CEREMONY

CAPROCK CANYON ADVENTURE HIKE

ECSTATIC DANCE + CREATIVE EXPRESSION
*10* SPOTS AVAILABLE
ENERGY EXCHANGE
$1,222