Tiff's Treats Tiffwich Block Party @ Tiff's Treats

August 26th | 6-8PM
Join us for one of our Tiffwich Block Parties and enjoy a free Tiffwich ice cream sandwich**, the original ice cream sandwich made with warm, fresh-baked cookies and cold, creamy vanilla ice cream.
Check our locations below to see if we'll be hosting a Block party in your city and RSVP to reserve your spot!
**Customers are limited to one Tiffwich ice cream sandwich per person.
More Info HERE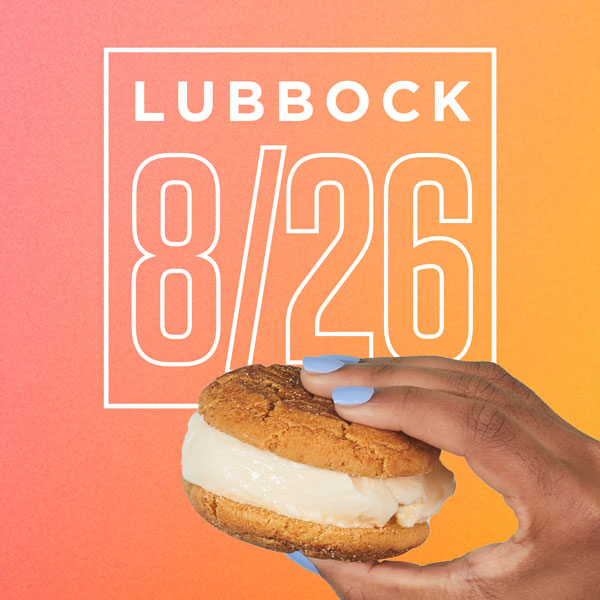 LUBBOCK
411 University Ave #200
Lubbock, TX 79401
6-8PM